There is no birding drive like this elsewhere in South Africa. Northern Kruger has unique birding because it is the southernmost frontier for a range of tropical birds such as the Broad-billed Roller and Tropical Boubou which can be found in the sandveld woodlands.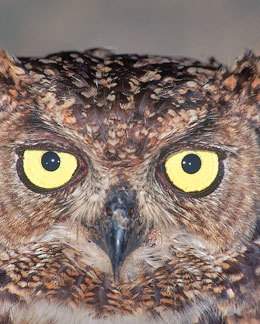 Best Birding Drives
Luvuvhu River Drive (S63 and S64)
There are three excellent birding stops along this route that showcase the biodiversity of the sandveld - the Luvuvhu River Bridge, Pafuri Picnic Site and Crook's Corner.
The 12km dust road follows the river as it carves its way between the sandstone cliffs near Thulamela, through an ancient riverine forest dominated by Nyala trees down to its confluence with the Limpopo at Crook's Corner.
The sandstone outcrops are favoured nesting spots for the Verreauxs' Eagle, and Crested Guineafowl are usually seen along Nyala Drive (S64) which winds along the base of the cliffs. In summer, it offers spectacular waterbird sightings with many storks, herons and other waders.
A late afternoon stop at the Luvuvhu River bridge may yield Pel's Fishing-Owl, which often hunts along that stretch of the river. Look out for Böhm's and Mottled Spinetails and the African Fish-Eagles that nest nearby.
The well-shaded Pafuri Picnic Site offers a chance of seeing the Racket-tailed Roller, Narina Trogon, Meves's Starling*, Tropical Boubou, Grey-headed Parrot and Variable Sunbird*. Crook's Corner is one of the best places in Kruger to see the Lemon-breasted Canary. (See Pafuri Area).