The Malelane and Berg-en-Dal area has a high diversity of plants and birds. The best birding in this southernmost part of Kruger is to take the S110 past Berg-en-Dal into the Matjulu River catchment area.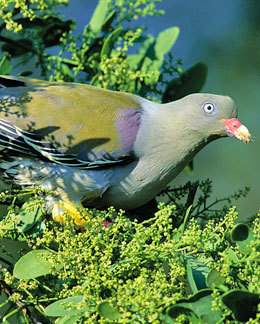 Best Birding Drives
Malelane to the Berg-en-Dal Loop (S110)

The drive winds between Kruger's highest peaks into the Berg-en-Dal valley, so there are mountain birds like the Mocking Cliff-Chat* and Red-winged Starling which are uncommon elsewhere in Kruger. The variety of trees attracts fruit-eaters like the African Green-Pigeon and Purple-crested Turaco*.
Grassland birds like Stierling's Wren-Warbler* and the Croaking Cisticola are to be found in open areas within the woodlands.
There are African Fish-Eagles and African Hawk-Eagles around Berg-en-Dal Camp.